Best Hobart Cinema Details
Tuesday June 16 2016 until Sunday June 21 2016
Sessions 2.30pm & 6.30pm daily
State Cinema – 375 Elizabeth Street North Hobart
For session times please go to www.statecinema.com.au or call 03 6234 6318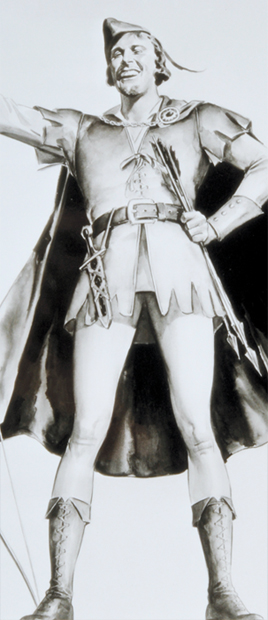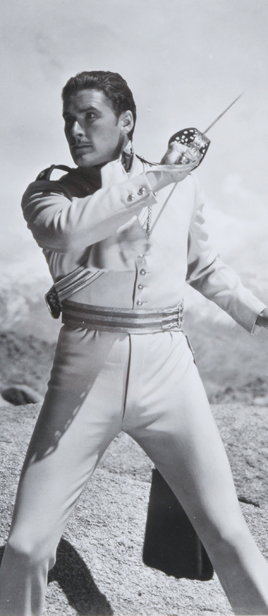 Tasmania's most famous swashbuckler returns to the silver screen in his home town. Hollywood's Golden Age will come to life in North Hobart for a week of Flynn's most exciting action greats. Come along and be swept away as Flynn suavely swordfights and courageously conquests his way through a rousing selection of classic adventure tales!
The Adventures of Robin Hood (1938)
In Michael Curtiz's spectacle about the infamous outlaw and his band of merry men who "robbed from the rich and gave to the poor," Robin Hood (Flynn) fights nobly for justice against the evil Sir Guy of Gisbourne, while striving to win the hand of the beautiful Maid Marian (Olivia de Havilland). Flynn joyously embraces the role widely considered the best of his bountiful array of swashbuckling legends.
The Charge of the Light Brigade (1936)
A sweeping cinematic marvel loosely adapted from the Lord Tennyson poem of the same name, depicts the events leading up to the suicidal 1854 British cavalry attack on Russian forces at Balaklava during the Crimean War. Flynn plays Major Geoffrey Vickers, a dashing British officer who vows revenge on Surat Khan after witnessing the despotic ruler's pitiless slaughter of British soldiers and their wives and children at a fort in India.
Adventures of Don Juan (1949)
Flynn seems to be winking at his own off-screen image in the role he was born to play. As the legendary lover, he returns to Spain and takes the post of fencing instructor at the royal academy. He becomes involved in court intrigue and swordplay when he hears of a plot against his adoring Queen.
Captain Blood (1935)
In the classic swashbuckling epic that catapulted him to worldwide stardom, Flynn plays Dr. Peter Blood, an English physician unjustly convicted of treason and sentenced to slavery in the West Indies. Relying on his formidable nerve and wit, he escapes and soon becomes a feared pirate known as Captain Blood, a brilliant swordsman and seaman whose fiercely loyal crew is made up of runaway slaves grateful to him for winning their freedom.
The Dawn Patrol (1938)
In 1915 France, Major Brand commands the 39th Squadron of the Royal Flying Corps. The young airmen go up in bullet-riddled 'crates' and the casualty rate is appalling, but Brand can't make the 'brass hats' at headquarters see reason. Insubordinate air ace Captain Courtney (Flynn) is another thorn in Brand's side... but finds the smile wiped from his face when he rises to command the squadron himself.
The Sea Hawk (1940)
Geoffrey Thorpe (Flynn), a buccaneer, is hired by Queen Elizabeth I to bedevil the Spanish Armada. The Armada is waiting for the attack on England and Thorpe surprises them with attacks on their galleons where he shows his skills on the sword.