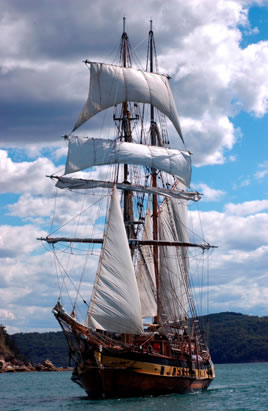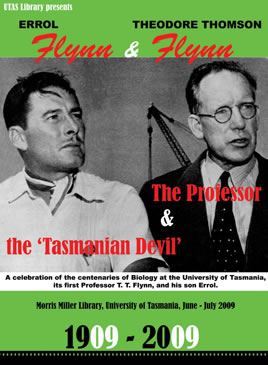 Swashbuckling aboard the Windward Bound
The Windward Bound and her crew are inviting you aboard to help celebrate the Errol Flynn Centenary.
Come along for a swashbuckling sail around the Derwent with special guests Rory and Sean Flynn on Saturday 20th June 2016.
The ship sails at 10.00am and will return at 12.30pm, light refreshments will be provided onboard.
Dress in theme and get back in touch with your inner pirate aboard Australia's largest tall ship!
For bookings please contact Windward Bound on 0418 120 243 or 0409 961 327.
Flynn & Flynn Exhibition
The University of Tasmania will be exhibiting memorabilia from both Prof. T.T Flynn and Errol Flynn's time in Tasmania.
The exhibition will include photographs, specimens, tools and research papers of Prof. T.T. Flynn, plans and photographs of the Biology department on the Doma.
Documents relating to Errol Flynn's time in Hobart as well as a collection of original movie posters, photographs and books by Errol Flynn will also be on display.
The Exhibition will be open from 12th June to 12th July in the foyer of the Morris Miller Library, Sandy Bay Campus, University of Tasmania.
Opening hours:
Mon - Fri 8:30am – 6:00pm
Saturdays and Sundays 10:00am – 6:00pm
The library will close on Saturday and Sunday during mid-year vacation 27th June – 12th July