Event Details
Tasmanian Museum & Art Gallery Foyer
Friday 12 June – Sunday 12 July 2016
10.00am – 5.00pm daily
Free admission
Visit www.tmag.tas.gov.au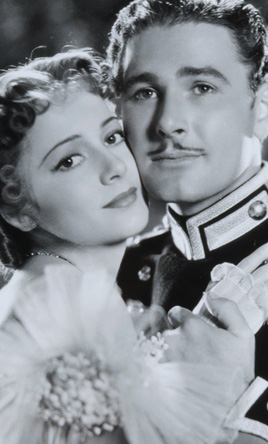 "…a deadly fear of mediocrity"
World famous Hollywood film star Errol Flynn was determined to make his mark on the world. In his own words he had a deadly fear of mediocrity. Rory Flynn, Errol's daughter by his second of three marriages, has loaned objects and correspondence for Tasmanian Museum & Art Gallery's new temporary display, while other material has been borrowed from collectors and members of the Errol Flynn Society of Tasmania.
These items tell the story of an intelligent man who played with truth, sought solace in the arms of women and the sea, and searched, to no avail, for a deeper meaning to his life.
Each item in the display represents a stage in Errol's life.
Precious items such as his birth certificate and his Hutchins School badge tell the story of Flynn's time in Hobart, while his Declaration of Intention marks his attainment of American citizenship.
His love of the water can be seen through a transcript written by Flynn detailing his adventures on his 118 foot schooner the Zacca, a pair of swimming trunks worn by the A-list celebrity and a letter to his yet-to-be second wife Nora during his time in Jamaica.
A number of Errol's letters to Nora throughout the different stages of their lives are displayed, and demonstrate not only the charm of one of Hollywood's most debonair stars, but Errol and Nora's continuing fondness for one another following their divorce.
Rory has also loaned a prop dagger used by the swashbuckling actor in one of his many adventure films, along with photographs detailing the extent of his acting career.
Errol Flynn was a mixture of charm and roguery, a victim of his own fame. But in all his exploits, he managed to avoid succumbing to the mediocrity of everyday life.